PLC Automation Control Panels Manufacturer, Exporter in India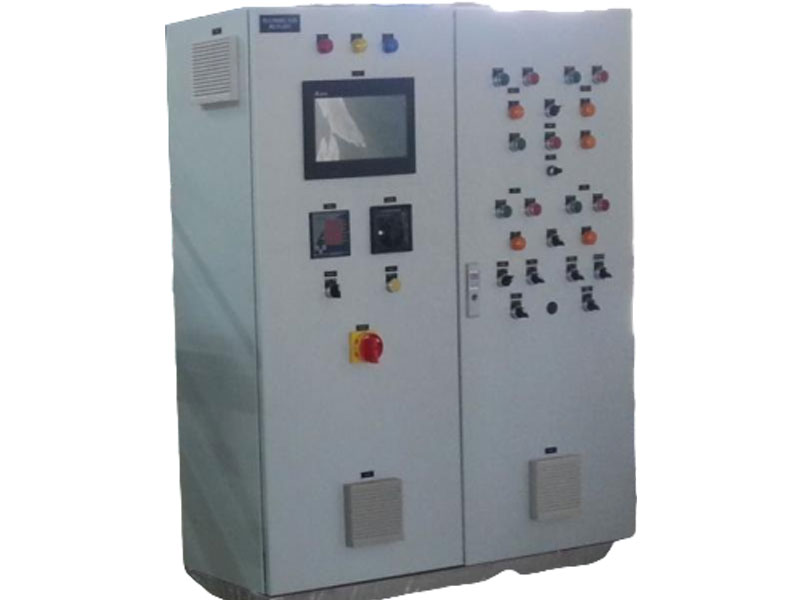 Ease in modification of logic, reduced size, means of remote communications and advances in the technology have made PLC Automation Control Panels an edge over conventional relay-based system.
A PLC panel is a special steel box that contains electrical components required to run a factory machine or process. PLC stands for Programmable Logic Controller, an industrial hardened computer usually found inside factory control panels. High voltage components are what makes up a lot of the other items found inside.A PROGRAMMABLE LOGIC CONTROLLER (PLC) is an industrial computer control system that continuously monitors the state of input devices and makes decisions based upon a custom program to control the state of output devices.Programmable Logic Controllers (PLCs) are small industrial computers with modular components designed to automate customized control processes. PLCs are often used in factories and industrial plants to control motors, pumps, lights, fans, circuit breakers and other machinery.